5-Questions With: Jeffrey Losey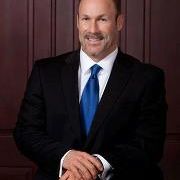 Jeffery Losey
Executive Director of the Home Builders Association of Tri Cities and Walla Walla
Q1. What are main activities of the Home Builders Association?
A1. The main activities of the HBA are to provide an association that brings together all contractors, trades and suppliers to support affordable housing.
We do this by monitoring government affairs concerning land use, the environment, affordable housing and building codes and by promoting balanced policies that accommodate responsible free-market demand and consumer choice.
Q2. In your capacity of executive director, what data do you pay most attention to?
A2. Very simply the jobs report. When jobs are being created, housing will follow. Your chart on Net Jobs Created 3.3.3 tells the why Tri Cities never bottomed out like the rest of the state after Oct. of 2008. Tri Cities was still job creating until 2011-12, this is when housing fell as well. Housing is a reactionary market and can't create an economy all its own, there must be jobs for housing to thrive.